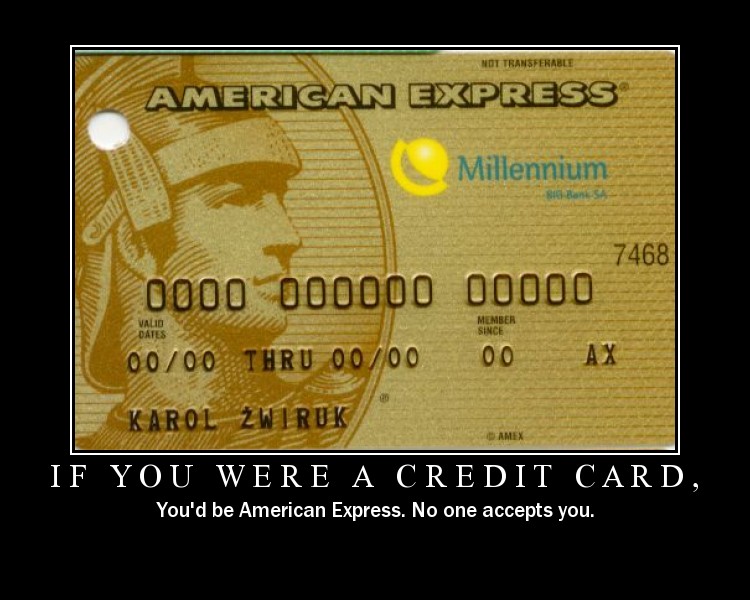 Classic credit card gag, banks hate these. Well American Express bank hates this, other banks probably love it.
Anyone else have any credit card related jokes or funny stories, to do with money, banks, credit etc.?
Sorry for the weak update, im really busy today. Ill try to squeeze in time to get back to all responses later.